Aloha! Welcome to Poppas Orchids!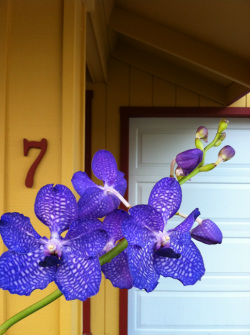 Blue Hanging Vanda
Thank you for visiting our on line gift box store. We are offering many varieties of beautiful potted orchid plants to ship to the mainland US. We have a retail sales booth where you can see what is flowering during this season at the Waimea Town Market (Parker School) every Saturday (8:00am - noon). We specialize in Dendrobium, Oncidium Hybrids, Cattleya, Vanda, Phalaenopsis, and other seasonal novelty and species orchids.









---
Next Waimea Town Market:
7:30am - 12:00noon
Saturday
Sept 8, 2018

See you there!